Lake Opeongo Access Point (#11)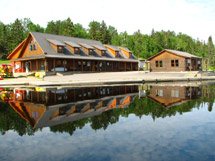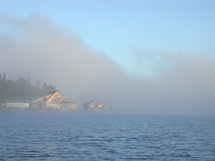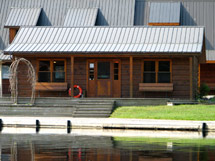 Location
At km 46.3 of Highway 60, follow the Opeongo Road (paved) north for 6.2 kilometres to the Access Point Office, an outfitting store, and access point at the southern end of Lake Opeongo. Latitude and longitude of Access Point: 45.635804°, -78.360447°
During winter, the Opeongo Road is typically open and plowed to the winter gate just south of the Cameron Lake Road intersection (approximately 2.5 km north of Highway 60). The Access Point Office and other related services are closed during the winter (see below).
Facilities
Parking
Toilets
Shower Facilities
Telephone
Access Point Office
Boat Launch Ramp
Fish Check Station
Access Point Office
Lake Opeongo Access Point Office (on site)
Dates and Hours of Operation of Permit Office
Daily, 8:00am to 3:00pm (except closed Wednesdays and Thursday after September 19, 2022)
---
Related Information
Reserve your developed or backcountry campsite for your next visit.
Share your passion for Algonquin Park by becoming a member or donor.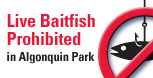 Special regulations for Algonquin's special fishery.