Subscribe to eNews Bulletins
Subscribe to The Friends of Algonquin Parkís eNews Bulletins and receive a monthly email message about the latest news about Algonquin Park and The Friends of Algonquin Park including upcoming special events, seasonal updates, and opportunities to get involved.
Sign up today!
Sample Issue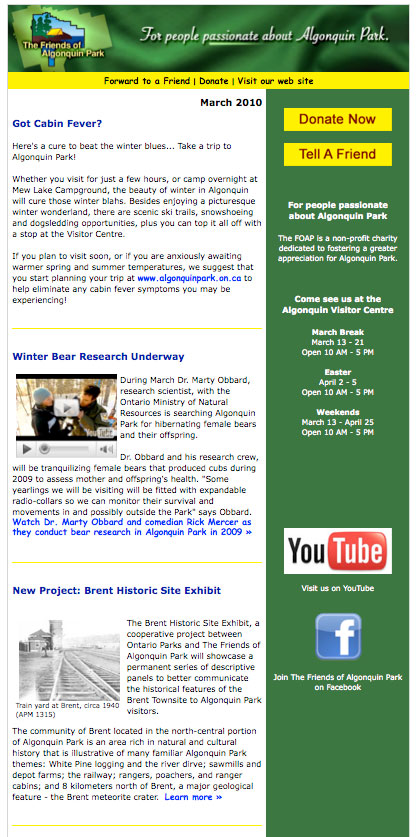 Related Information
Reserve your developed or backcountry campsite for your next visit.
Share your passion for Algonquin Park by becoming a member or donor.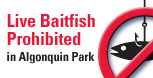 Special regulations for Algonquin's special fishery.