Backcountry Camping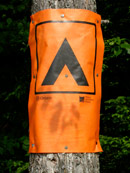 Explore Algonquin Park at its best; a vast landscape of maple hills, rocky ridges, spruce bogs, and thousands of lakes, ponds, and streams. By paddle and portage - more than 2,000 kilometres of canoe routes and over 1,900 campsites await those who seek the rugged beauty of Algonquin Provincial Park. Additionally, Algonquin Park has three backpacking trails which also probe the heart of the backcountry.
Reservations are required for all backcountry camping in Algonquin Park.
Reserve your developed or backcountry campsite for your next visit.
Share your passion for Algonquin Park by becoming a member or donor.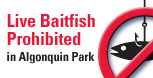 Special regulations for Algonquin's special fishery.