Frank Kuiack - The Friends of Algonquin Park 2021 Directors Award Recipient
Frank Kuiack, legendary Algonquin Park fishing guide and The Friends of Algonquin Park's 2021 Directors Award Recipient. Frank Kuiack images by Wayne Simpson Photography.
The Board of Directors of The Friends of Algonquin Park is pleased to announce the awarding of the 2021 Directors Award to Frank Kuiack (1936-2021) for his significant contributions toward the appreciation of Algonquin Park.
Frank Kuiack is a legendary Algonquin Park fishing guide who started his career at just 8 years of age! Over the decades, Frank has visited and fished countless lakes in Algonquin Park gaining a significant knowledge of Algonquin Park's cold and warm water fisheries. Kuiack has shared this knowledge with fisheries staff in Algonquin Park to help develop stronger conservation measures for Algonquin's aquatic ecosystems.
Frank Kuiack has introduced thousands of people from all over the world to very memorable days on the water, guiding celebrities, presidents, and just "average" Park visitors. Frank's trips often included a shore lunch of freshly caught fish, rumoured to be the best tasting fish meals most have ever tasted!
Most visitors to Algonquin Park's popular Rock Bass Family Fishing Day held at Whitefish Lake in July probably didn't realize that Frank Kuiack spent hours contributing to this event. Each year, Frank would spend the days leading up to the event, catching and cleaning "tons" of invasive Rock Bass from nearby lakes. Later, these meticulously cleaned fillets would be cooked and fed to youth participants and their families.
The Last Guide
Frank Kuiack's life story was documented by author Ron Corbett in the book, The Last Guide: A Story of Fish and Love, that has sold more than 250,000 copies. As a full-time fishing guide in Algonquin Park, Frank shares details of his way of life, and a wilderness he grew to know intimately over a lifetime.
The Last Guide offers a glimpse of the early days of fishing and guiding in Algonquin Park, his hard drinking that led him to sobriety, and his love for his wife Marie. The book is a great read for those who want to learn more about the early years and some of the characters of Algonquin Park including: Basil Sawyer, known as much for his guiding expertise as for his fateful business venture as an importer of Princess Pine; Sam Beaver whom E.B. White named the hero of his last children's book; and perhaps the most famous guide of all, the painter Tom Thomson, who spent his last summer guiding on Canoe Lake.
Frank Kuiack and Ron Corbett have a follow-up book called The Last Guide's Guide, featuring a series of life lessons from Frank's perspective including: how to raise good kids and how to spot bad ones; what you need to know about politics; why you should fish; and twelve things you should have in your home. A funny, insightful, and highly recommended book.
More About Frank Kuiack
Discover more about Frank Kuiack in this Global News interview from June 2019.
About The Friends of Algonquin Park Directors Award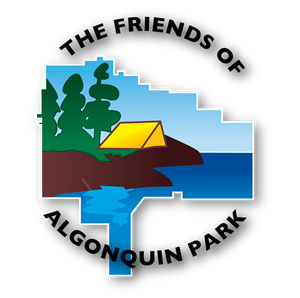 The Friends of Algonquin Park is a Canadian registered charity and non-profit, non-governmental organization established in 1983 for people passionate about Algonquin Park. We operate retail locations, recruits members, and fundraises to support the natural and cultural educational goals of Algonquin Park.
The Directors Award established in 1985 has honoured individuals and groups who have left a lasting contribution toward the appreciation of Algonquin Park. Individuals and groups have included Dan Strickland, Ottelyn Addison, Ron Tozer, Adele Ebbs, Bill Swift Sr., The Wakami Wailer, Algonquin Park children's camps, Michael Runtz, Pierre Trudeau, Omer Stringer, Gaye Clemson, Tom Thomson and many other distinguished recipients.
---
Related Information
Reserve your developed or backcountry campsite for your next visit.
Share your passion for Algonquin Park by becoming a member or donor.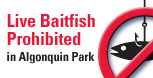 Special regulations for Algonquin's special fishery.