September 16, 2021
New Book Release - Douglas Pimlott and The Preservationists in Algonquin Provincial Park 1958-1974
The Friends of Algonquin Park, a non-profit Canadian registered charity for those passionate about Algonquin Park, is pleased to announce its publishing of Douglas Pimlott and The Preservationists in Algonquin Provincial Park 1958-1974 by George Warecki. This 75-page softcover book portrays Douglas H. Pimlott, a founder of the modern environmental movement in Canada and his preservation efforts towards Algonquin Park.
Doug Pimlott's interest in Algonquin Park had begun in 1958 when he launched his now renowned study of the timber wolf. As his familiarity with the park deepened over the years, he concluded that the multiple use policy (established in the 1930s) was fundamentally flawed. Pimlott advocated a preservationist concept grounded in ecological science. Like his mentor, Aldo Leopold, Pimlott believed that the "health" of wildland was dependent upon its biological diversity, and a land ethic which steadfastly advocated protection of such diversity. Pimlott demanded that the Ontario government set aside much larger zones within provincial parks as wilderness, to preserve natural ecosystems in their entirety.
Since the late 1950s, the Ontario Department of Lands and Forests had been struggling to develop a master plan for Algonquin Park, to accommodate the needs of various park users. Pimlott ensured that this arduous planning process came under closer public scrutiny during the mid-sixties. He shook the sleeping giant of public opinion, and prodded it toward the preservationist viewpoint.
The winner of numerous prestigious environmental awards during his life, Pimlott was a modest man who worked hard for the causes that he believed in. Thanks to his efforts, and those of the preservationists, key pieces of Ontario, including Algonquin Park, have been better protected.
Dimensions: 15 x 23 cm
Size: 75 pages
Format: Paperback
ISBN: 978-1-894993-86-9


Language: English
Author: George Warecki
Publisher: The Friends of Algonquin Park
Released: September 2021
Sample Pages
Selected pages from Douglas Pimlott and The Preservationists in Algonquin Provincial Park 1958-1974 by George Warecki. Click to enlarge the sample pages below.
Dedication
The printing of Douglas Pimlott and The Preservationists in Algonquin Provincial Park 1958-1974 was made possible by a generous donation in memory of Sheila MacFeeters who spent many todays well lived canoe tripping and at camp in Algonquin Park.
Contact The Friends of Algonquin Park for more information about supporting future publications and projects about Algonquin Park.
About George Warecki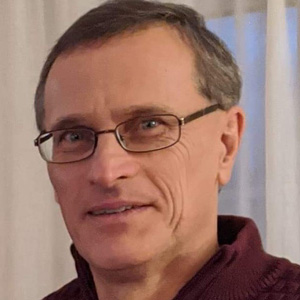 George Warecki is an Associate Professor of History at Brescia University College, an affiliate at the University of Western Ontario (UWO), where he has taught Canadian and Environmental History on a full-time basis since 2002. The purpose of this book is to present for a general readership my research on Douglas Pimlott and his influence on Algonquin Provincial Park. See more publications by George Warecki.
"I am pleased to donate the manuscript, and all future proceeds, to The Friends of Algonquin Park, to promote public awareness about the park's history" says George Warecki.
About The Friends of Algonquin Park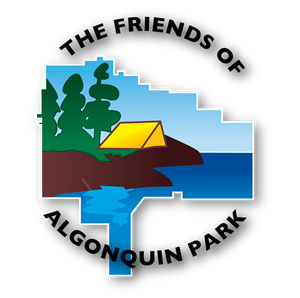 The Friends of Algonquin Park is a Canadian registered charity and non-profit, non-governmental organization established in 1983 for people passionate about Algonquin Park. It operates retail locations, recruits members, and fundraises to support the natural and cultural educational goals of Algonquin Park. In addition, The Friends of Algonquin Park is a book and map publisher and distributor with more than 90 Algonquin Park titles in its collection.
---
Related Information
Reserve your developed or backcountry campsite for your next visit.
Share your passion for Algonquin Park by becoming a member or donor.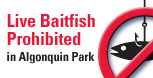 Special regulations for Algonquin's special fishery.