Issued: April 19, 2013 - Status: Expired
Flooding Causes Road, Trail, and Campground Closures in Algonquin Park
Open Areas
All Algonquin Park facilities have been re-opened after flooding related damage.
---
History and Images
Heavy rains combined with melting snow, and partially frozen and/or saturated soil conditions caused record high water levels throughout much of Algonquin Park during late April 2013. This heavy rain during the spring melt caused major flooding resulting in road and culvert washouts, plus damage to campgrounds, bridges, and trails.
See more images in the Spring 2013 album on Facebook.
Washout on the Opeongo Road north of the Costello Creek Picnic Ground on April 20, 2013. See below for the image of the new bridge installed at this location and opened on May 3, 2013.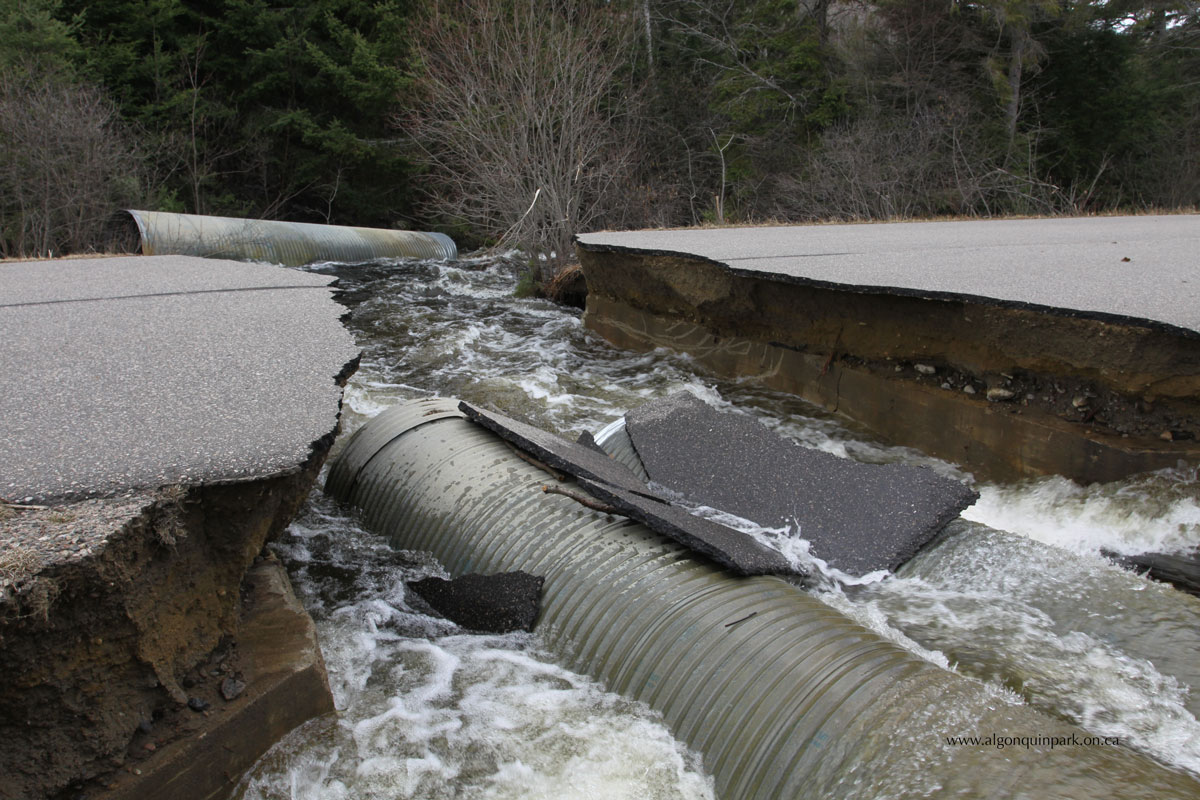 New bridge construction at the Costello Creek Picnic Ground washout on the Opeongo Road on May 1, 2013. This bridge was opened on May 3, 2013.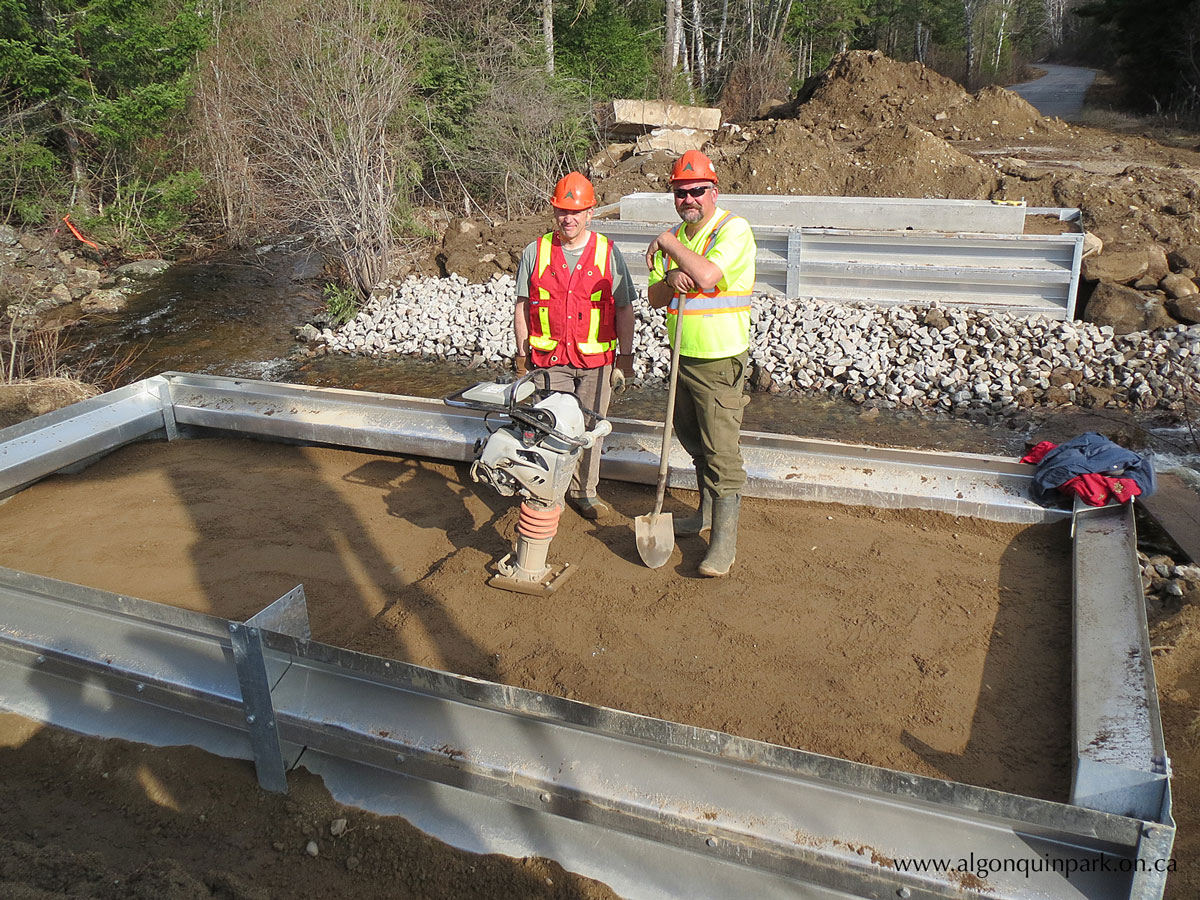 Washout on the Arowhon Road north of the Taylor Statten Camp access on April 20, 2013.
Arowhon Road washout repairs on May 9, 2013. This road was re-opend to Park visitors on May 11, 2013.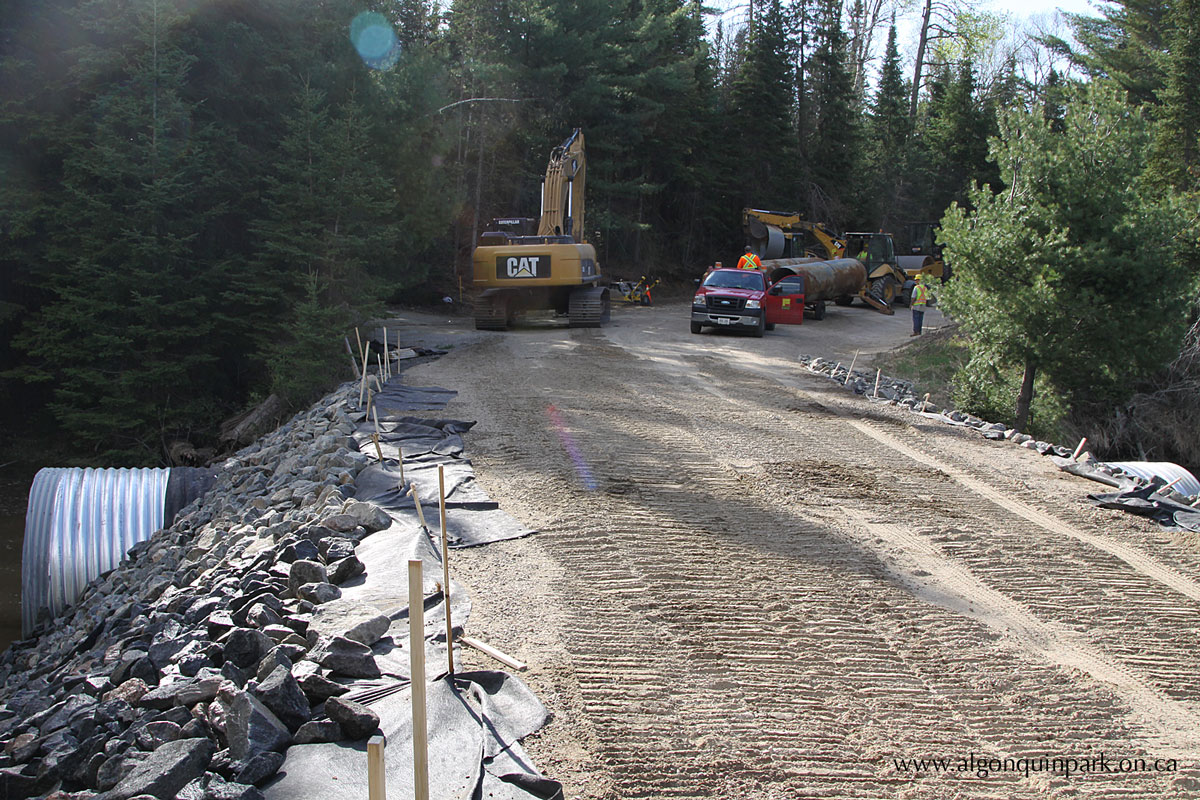 ---
Related Information
Reserve your developed or backcountry campsite for your next visit.
Share your passion for Algonquin Park by becoming a member or donor.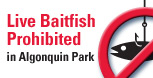 Special regulations for Algonquin's special fishery.