Issued: March 14, 2020 Updated: March 25, 2020
Coronavirus (COVID-19) Closures and Cancellations in Algonquin Park

The Government of Ontario has closed all provincial parks, including Algonquin Park, to the public in an effort to prevent the spread of Coronavirus Disease (COVID-19) until April 30, 2020.
---
COVID-19 and The Friends of Algonquin Park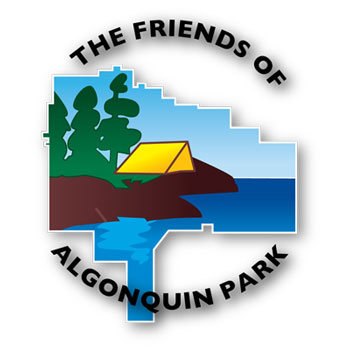 March 25, 2020 — The Government of Ontario has ordered all non-essential businesses to close for 14 days to help prevent the spread of COVID-19. As a result, The Friends of Algonquin Park will be suspending most of our operations and our offices at the Algonquin Park Visitor Centre will be closed temporarily.
Below are ways to reach us during this temporary closure.
Online orders and wholesale orders are currently being fulfilled and shipped via http://store.algonquinpark.on.ca When you place your order, your credit card will not be charged until your order is mailed. Orders may be delayed from normal delivery timelines as Canada Post on-time delivery times have been suspended. For order related inquiries please email friends@algonquinpark.on.ca
Volunteers for the Algonquin Logging Museum, scheduled to open on June 13, are needed. Help at this facility is required from June 13 to October 18, 2020, with commitments of one day to multiple weeks welcomed. Please see Volunteer in Algonquin Park for more details.
Memberships can be purchased online anytime. Membership cards will be mailed once we are back in the office. Questions about the status of your membership or other inquiries can be sent to memberships@algonquinpark.on.ca
Donations can be made online at http://www.algonquinpark.on.ca/foap/donate with charitable tax receipts being issued automatically by email at the time of your donation. If you have recently mailed a donation, your receipt will be sent in the mail or via email once we are back in the office. Donations to The Friends of Algonquin Park are used to support Algonquin Park's research and education goals. For donation related inquiries please email donations@algonquinpark.on.ca
We thank you again for your support during this temporary pause while we protect our staff, families, volunteers, and Park visitors. Their health is of the utmost importance. We continue to monitor the evolving COVID-19 situation and will keep you updated on this webpage.
If you have questions for The Friends of Algonquin Park, please don't hesitate to contact us at friends@algonquinpark.on.ca We are here to help!
We look forward to seeing you again in Algonquin Park when circumstances permit. We know Algonquin Park is a very special place for you and your family, and maybe even more cherished, during these uncertain times.
Sincerely,

Lee Pauzé
Executive Director
The Friends of Algonquin Park
---
Algonquin Park Closed Until April 30, 2020
March 18, 2020 — Today, Christine Elliott, Deputy Premier and Minister of Health, and Jeff Yurek, Minister of the Environment, Conservation and Parks, issued the following update in response to COVID-19 developments:
"As COVID-19 continues to quickly evolve, we want to ensure public safety and the well-being of our visitors and staff in Ontario's provincial parks. In order to assist the province with its efforts to keep Ontarians safe during this time, all provincial parks will be closed to the public from March 19, 2020 until April 30, 2020. This includes car camping, backcountry camping, roofed accommodations, day use opportunities and all public buildings.
Current visitors to provincial parks will be required to vacate by March 19, 2020. Any person or group with a reservation for arrival up to April 30, 2020 will automatically be provided a full refund with no penalty."
As penalty-free refunds will automatically be issued, the public is asked to avoid canceling reservations online, as this may trigger an automatic penalty.
---
More About COVID-19
Staff of The Friends of Algonquin Park are employing best practices for health and safety in the workplace relating to this disease. We will continue to monitor this evolving situation, and will update this webpage as required.
---
Related Information
Reserve your developed or backcountry campsite for your next visit.
Share your passion for Algonquin Park by becoming a member or donor.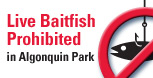 Special regulations for Algonquin's special fishery.