Issued: July 22, 2015
Rebuilding the Algonquin Logging Museum Horse Stable
Historically, most logging related buildings such as camboose shanties or their associated horse stables only had to survive a year or two. In that time loggers would have cut the trees in the area and would then push deeper into the highlands of Algonquin Park in search of more timber leaving the building behind to eventually rot. The horse stable at the Algonquin Logging Museum was initially built using the same historic techniques of the 1800s. In more than 23 years since its construction, the horse stable has suffered the same fate as most wooden buildings – water, insects and rot were deteriorating this completely wood building.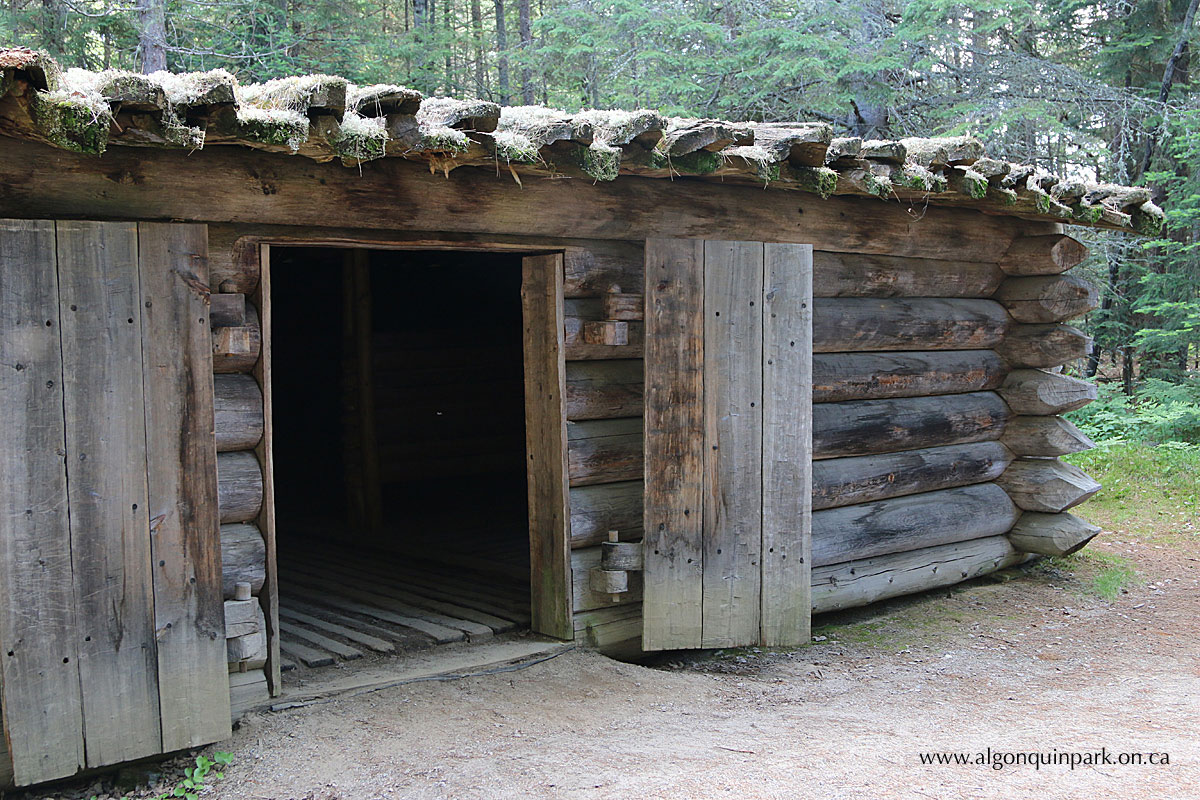 Through efforts of The Friends of Algonquin Park with support from the Algonquin Forestry Authority and in cooperation with Ontario Parks the original horse stable at the Algonquin Logging Museum is being completely rebuilt. Original plans called for a scoop roof replacement, but deterioration in the quality of the walls and floor made this a larger job. The next time you see the stable it will likely be completely rebuilt with a new floor, log walls, and new scoop roof. Ready for a team of horses if it were about a hundred years ago!
A special thanks to Rita Whaley for her generosity in helping to rebuild the horse stable, in memory of Dr. Horace Whaley, Johanne Claire, and Rhiannon Rose.
Image (above): Removing the scoop roof of the horse stable originally built in 1991.
Image (above): Moss covered scoop roof of the old horse stable.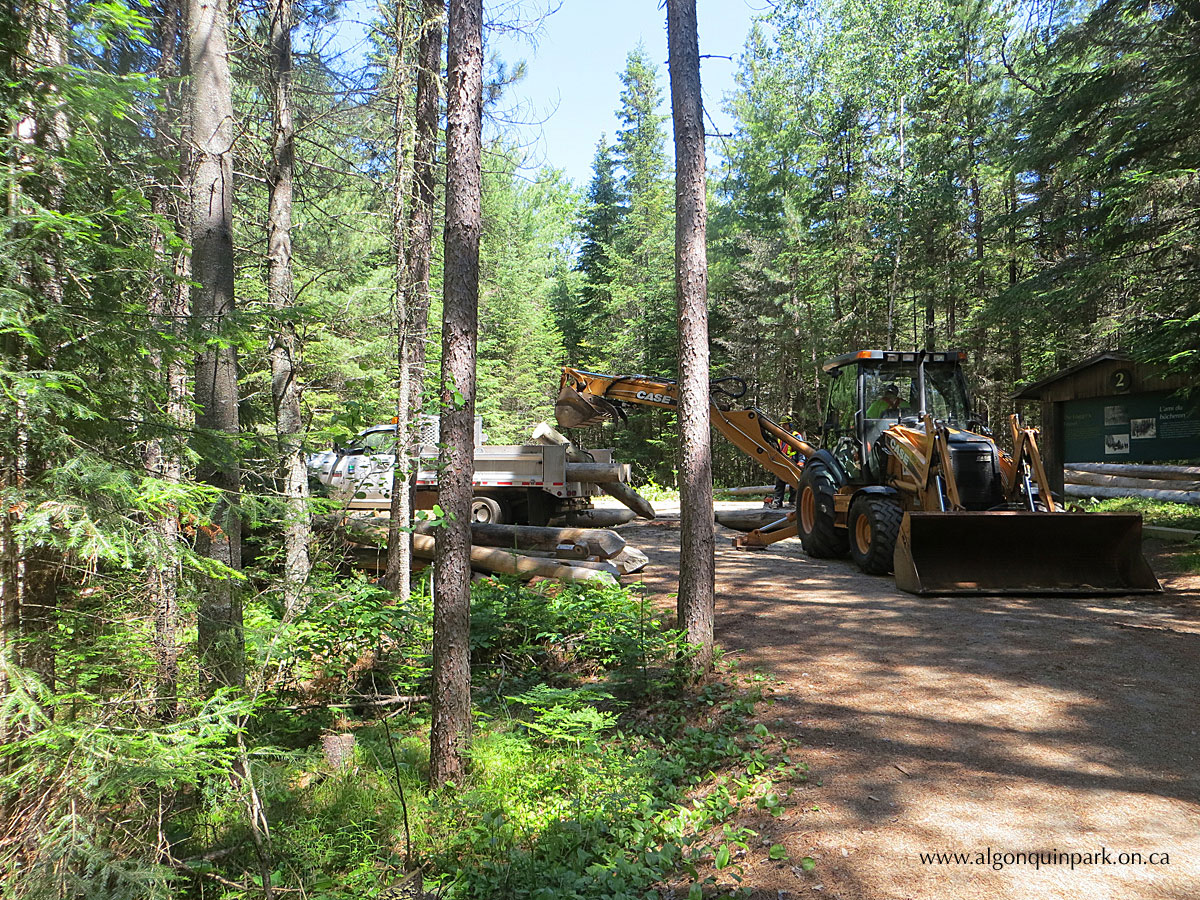 Image (above): Removing the old structure with equipment not available in the 1800s.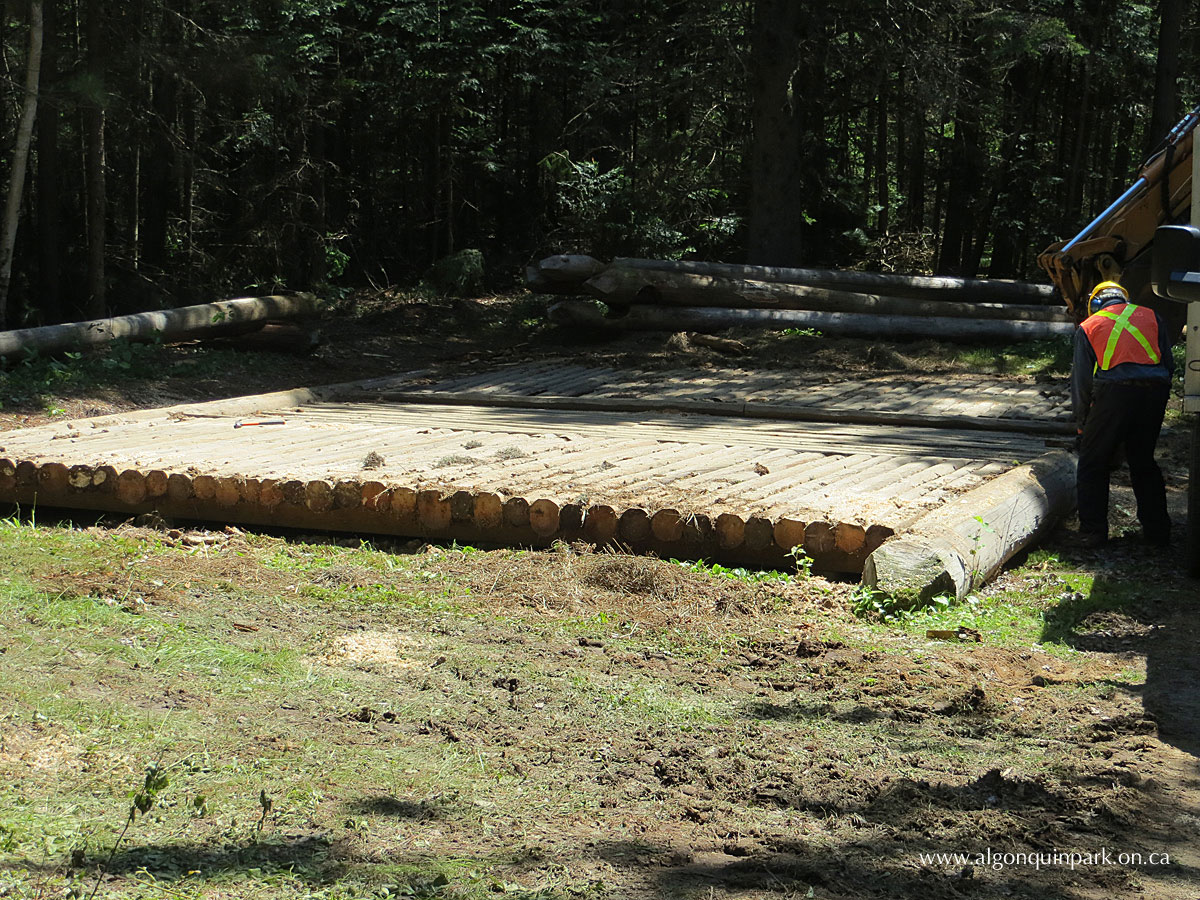 Image (above): Fitting logs for the floor and one wall of the new horse stable.
Images (above): Placing and then notching the wall logs for the new stable.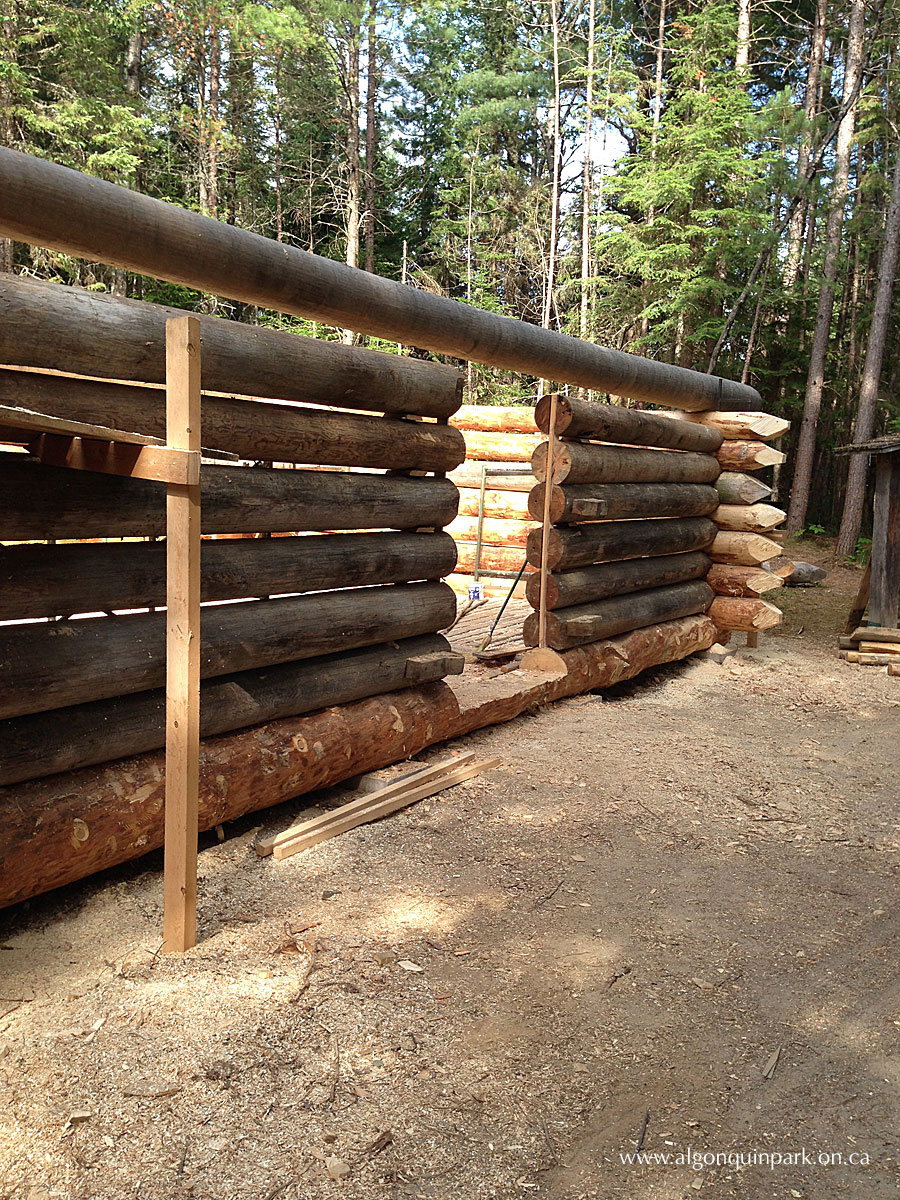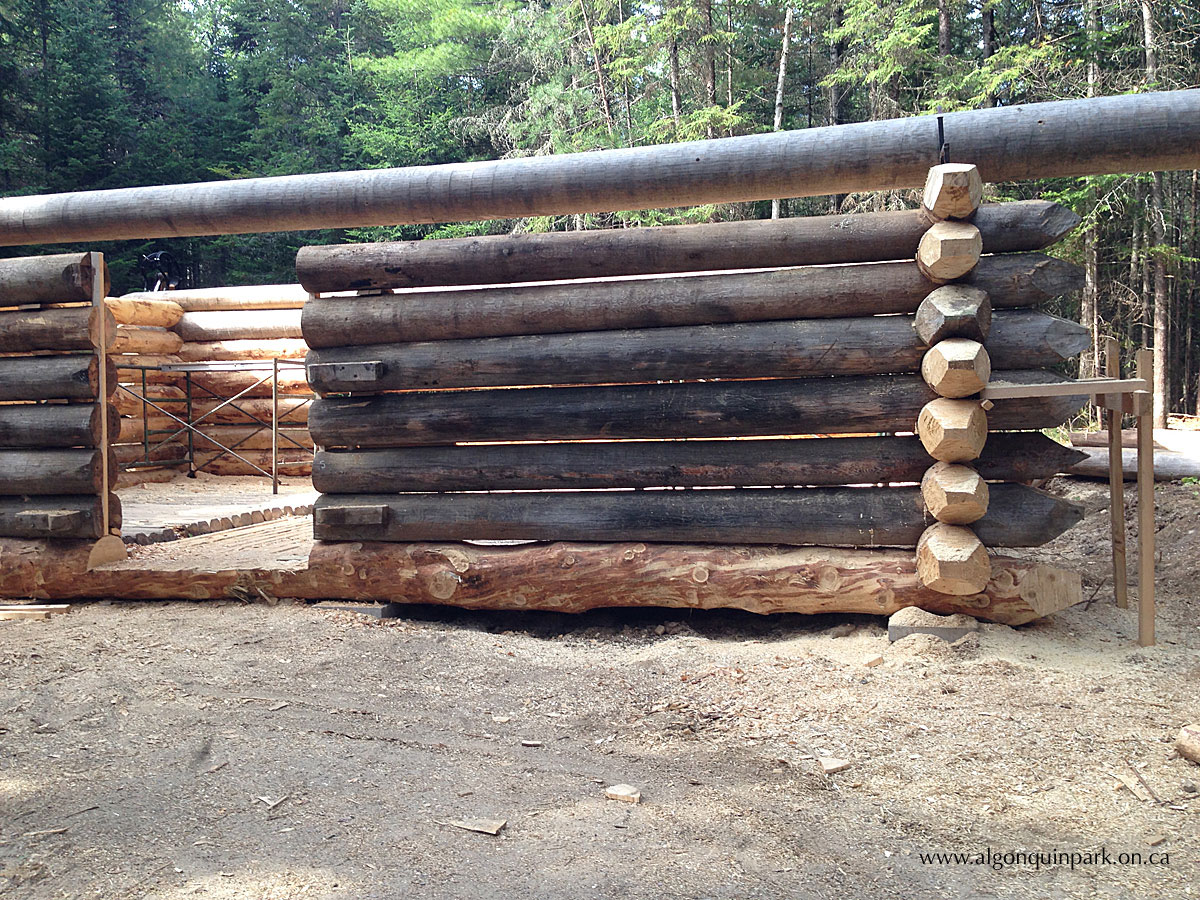 Images (above): The walls of the new horse stable nearly complete. Come see the process on the new horse stable at Loggers Day on July 25, 2015 or during your next visit.
---
Related Information
Reserve your developed or backcountry campsite for your next visit.
Share your passion for Algonquin Park by becoming a member or donor.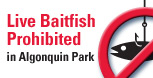 Special regulations for Algonquin's special fishery.