Employment with The Friends of Algonquin Park
If you are interested in working with one of the most successful cooperating associations in Canada, please do not hesitate to forward your resume at anytime to The Friends of Algonquin Park. Your resume will be kept on file for consideration during our next hiring process. Contact us.
---
Group Education Program Assistant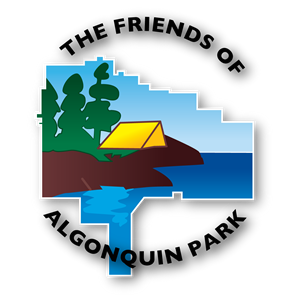 The Friends of Algonquin Park (FOAP) is a non-profit, charitable organization dedicated to enhancing Algonquin Park's educational and interpretive programs. Since 1997, the FOAP has operated the Algonquin Park Group Education Program which conducts a variety of natural and cultural history programs for school, youth and adult groups visiting the Park.
Each year, thousands of individuals participate in over 70 program choices, in half-day, full-day, evening, or sleepover formats which explore Algonquin's fascinating natural and cultural history. The Group Education Program is seeking a highly motivated individual to support the program in the role of Group Education Program Assistant.
Duties
The successful applicant will:
assist in the development, delivery and enhancement of educational programs to increase participant knowledge of Algonquin Park's natural and cultural history, which furthers the mandate of The Friends of Algonquin Park;
take a leadership role in the delivery and support activities associated with the Algonquin Park Group Education Program and Experience Algonquin Workshop Series;
assist with outreach educational initiatives in a variety of formats including in person, print, and digital; and
other tasks to fulfill the mandate of the FOAP as assigned by the General Manager or Group Education Program Coordinator.
Qualifications
The successful candidate will have:
degree in a related field (e.g. science, education, etc.) and/or equivalent experience;
extensive and proven communication skills for diverse audiences;
extensive knowledge of natural and human history of Ontario and especially Algonquin Park;
knowledge of and ability to develop and deliver superior educational programs in both traditional classroom and outdoor settings, in a variety of educational formats, in various environmental conditions (e.g. snow, rain, biting insects, etc.);
proven ability to provide outstanding customer service;
demonstrate exceptional problem-solving skills;
outstanding organizational and time management skills and ability to manage multiple priorities;
ability to work "flexible hours" (e.g. evenings, overnights, weekends, and holidays);
experience using Macintosh and Windows computers;
experience using Microsoft Office software
valid driver's license;
valid CPR, First Aid and AED training; and
ability to provide The Friends of Algonquin Park with a current and satisfactory criminal background check
Assets
The following credentials would be assets:
ability to speak and/or write multiple languages
relevant professional certifications, such as:

Ontario College of Teachers (OCT)
Registered Professional Forester (RPF)
NAI Certified Interpretive Guide (CIG)
NAAEE Environmental Educator (EE)
Environmental Professional (EP)
etc.

advanced First Aid certifications (e.g. WFA, WAFA, WRF, etc.)
canoe or kayak skills accreditation (e.g. ORCKA and/or Paddle Canada certifications)
Transport Canada Pleasure Craft Operators Card
Bronze Cross and/or NLS certification
Web software training and experience (e.g. HTML, CSS, PHP)
Location
This position will be based out of the Algonquin Park Visitor Centre. Travel within and occasionally outside Algonquin Park is required. Low-cost seasonal accommodation in Algonquin Park may be available. This position requires an individual who is interested in working in Algonquin Park and living in close proximity to the Park.
Duration and Salary
This full-time position is a 1-year contract with the possibility of extension.
Salary is commensurate with qualifications and experience.
How to Apply
Applications must be received by November 25, 2018. Please mail, fax or email a cover letter and resume outlining your qualifications to:
General Manager
The Friends of Algonquin Park
Box 248, Whitney, ON, Canada K0J 2M0


Fax: (613) 637-2138
Email: resume@algonquinpark.on.ca
Application deadline is November 25, 2018. We thank all applicants but only those selected for an interview will be contacted.
Forward to a Friend
---
Seasonal Employment Opportunities
Watch for seasonal employment opportunities coming winter/spring 2019.
Forward to a Friend
---
Volunteer Opportunities
The Friends of Algonquin Park has occasional volunteer opportunities for adults and unpaid cooperative education/high school volunteer opportunities. See the Volunteer webpage for current opportunities.
---
Cooperative Education & High School Volunteer Opportunities
The Friends of Algonquin Park has hosted various unpaid cooperative education & high school volunteer opportunities. Please contact us for more information.
---
Related Information
Reserve your developed or backcountry campsite for your next visit.
Share your passion for Algonquin Park by becoming a member or donor.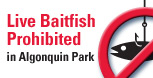 Special regulations for Algonquin's special fishery.